Public or private the memories live on. We're booking for Spring and Summer of 2022 (Lord willing).
The Way Radio Was features portions of Radio's yesteryear. Stories of actors, broadcasters, and the shows. There will be trivia and stories behind the shows that were on the air more than 60 years ago, from the greatest shows of Radio's Comedy, Drama, and news.
The Flagship presentation of Reliving Radio is the history and nostalgia presentation of music, magic and memories of radio's golden age. It is between 60 and 90 minutes in length and includes, visual portions of radio memories when appropriate.
Reliving Radio is available Monday through Saturday to entertain at your community. Plan now to have Reliving Radio bring great memories to you and your residents with shows like Gunsmoke, Little Orphan Annie, Great Gildersleave, Fibber McGee and Molly, The Happiness Boys and I Love A Mystery. Relive the 1930s with shows like the Adventures of Superman, Speed Gibson and Captain Midnight. Special shows are available to honor veterans and those who served our country.
Popular for the Summer months: A Picnic Disc Jockey
- just for you. No gathering- Just Music and memories! He plays the music of your life. The content is planned to match your age groups: rock and roll-themed, or a vintage parking lot picnic; A big band appreciation afternoon, or a family history visiting time.
Your Best Open House
- At your next Open House, let Reliving Radio incorporate standard radio-type background featuring vintage radio ads, and periodic promotions to all who tour or visit that day. It's not "canned". It is
live on site
.
Special Event Planning
- With more than 25 years experience in special events, Reliving Radio can help you
Try Something New
. Free consultation available.
A time with The Way Radio Was
Seasonal Shows.
Special Event Support

Read what others have said
about The Way Radio Was.


Testimonials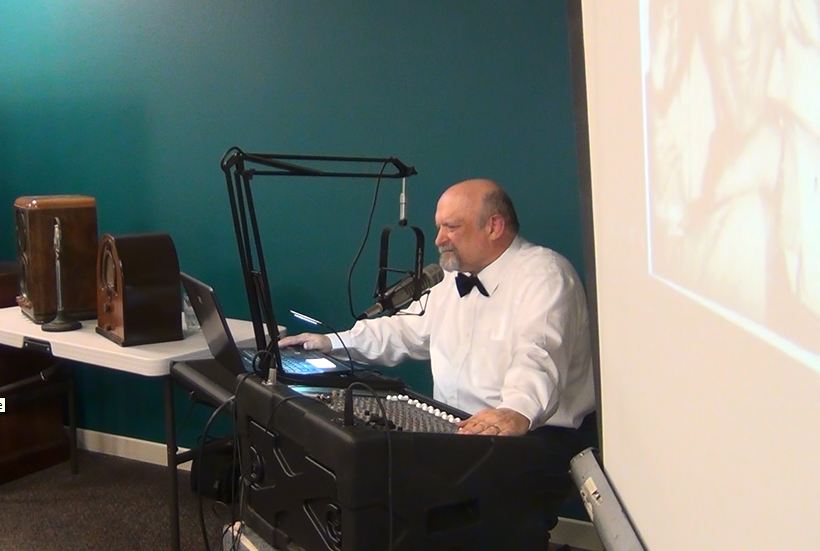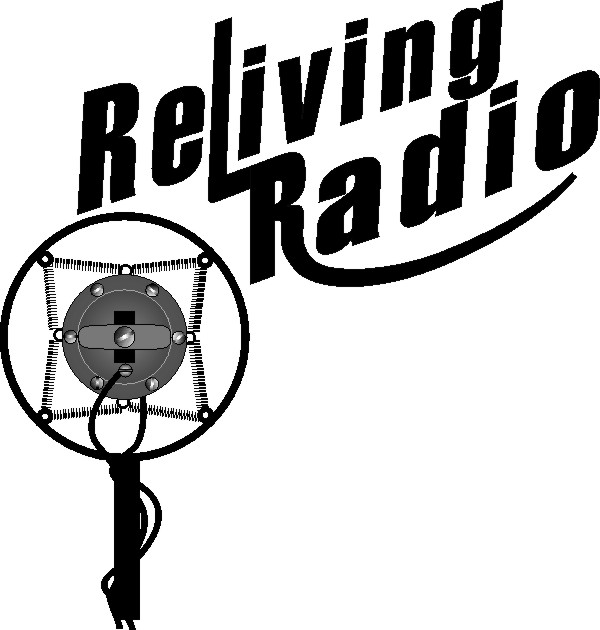 For 24 years Reliving Radio has visited retirement communities, civic events, and church gatherings as a one-man show.



Reliving Radio Host Dick Karman has studied the history of radio for more than 50 years. He chooses broadcasts, comments and memories that are just right for your facility and your audience.

When you invite the Way Radio Was to your church audience or senior center, you'll hear Radio that you haven't heard for 60 years. You'll remember adventures in which you'll live in a million could-be years, on a thousand maybe worlds. You'll hear

The Whistler

tell you about the nameless terrors of which

"they"

dare not speak. You'll remember products that used to be household words, like Fitch Shampoo, Gillette Blue Blades, and Sal Hipatica -

. .for that smile of health.

. You'll laugh with Spike Jones. You'll Sing along with Tex Beneke; Croon with Bing Crosby. You'll work the

Swing Shift

with Glen Miller and Artie Shaw

Music and Memories

Many folks use the music and memories of the Way Radio Was for their luncheons, weddings, banquets, Senior Proms and special birthday parties.

They come alive with the music from the first

70 years of Radio!

"Wonderful Reminder of Younger Days"

Praise from our audiences:

"Well presented, great information, well researched, nicely organized.Truely entertaining"

Read what others have said about The Way Radio Was.

Reliving Radio brings far more than just entertainment. Your host can tell the stories of Portland Radio history, or summaries of the news that repaints vivid images in our memories. The History of radio as a communication system and the history of the entertainment world, are both interesting and entertaining. Audio and Visual clips of the subject are played and projected while your host engages audiences of all ages.

You never enjoyed learning history more than with the smiles and reminiscence that was radio,

the Way Radio Was.

The Way Radio Was has 90 years of radio music and memories. Car shows and outdoor summer events can enjoy the sweet music of the 1930s, the swing music of the 1940s or the "Happy days" music of the 1950s. Book your car show or Fall Sock Hop today! Reliving Radio is one of the most diverse and affordable DJ services in the Portland Metropolitan area. Just right for a gathering of 30 or a crowd of 1000.

Memories are The Way Radio Was

Caregivers have glowing testimonies about how a radio show, a song, even a commercial or a jingle touched loved ones in a way that nothing else could. Not every memory from the Way Radio Was will strike a familiar chord, but many are the smiles that come when those with memory ailments hear the sounds of "Jack Armstrong, the All American Boy", Jimmy Stewart in The Six Shooter or The Adventures of Superman. [Reliving Radio provides no clinical proof, just the smiles of those who remember the Way Radio Was.]




The Bald Letter was a free feature during 2020 quarantine.

It is no longer available for download. &nbsp &nbsp(Thanks for checking)